Garage Door Replacement South Beloit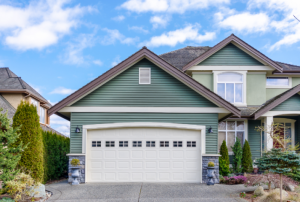 When you need a new garage door, come to the experts at Garage Door Services. We specialize in garage door replacement for South Beloit and the surrounding areas and can offer you the very best in garage door services. Whether you are in the market for a new garage door or your old garage door has been having issues or you're simply looking into garage door replacement to update your home's aesthetics, we have got you covered.
We offer a wide variety of garage door services as well as options in garage doors so you are sure to find the style and durability you're looking for. Here are a few of the garage doors types we offer as well as their benefits:
Composite. Environmentally friendly and stylish, composite garage doors provide the rich, natural look of wood with the strength of steel. They are also rust resistant.
Wood. Natural and beautiful including signature looks, it can be customized for architectural accuracy.
Steel. Affordable value, low maintenance, long lasting and exceptional performance.
Carriage House. Available in steel, composite and wood. They have the authentic carriage house door look and go up and down like a regular garage door. Safety is a key feature.
And more.
Ready to find the right garage door replacement to fit your needs? Give us a call today and we can answer any questions you might have about garage door replacement and the many garage door services we offer.
Garage Door Replacement from Garage Door Services
Whatever your garage door needs, it is essential that any repairs or replacements are performed by professionals. From the mounts and springs to the opener; professional installation is essential for not only a properly working garage door but to the safety of those who use it each day. With our knowledge and experience at Garage Door Services, we will be able to safely remove an old garage door and expertly install a new one for you.
As soon as you suspect you could use a garage door replacement, give us a call. We have been repairing and replacing garage doors for decades and pride ourselves in our exceptional customer service and in our incredible attention to detail. Our garage door replacement experts can come out to inspect your garage door to determine if replacement is necessary and then help you choose the right garage door for your unique home.
Contact Us for Garage Door Replacement
Do you want to learn more about garage door replacement in South Beloit and the surrounding areas? Give Garage Door Services a call at 815-394-9777 or Contact Us.